Responsible Investment Reports
Triton publishes annual Responsible Investment Reports to detail ESG initiatives, data points, and updates on its approach, at both a firm-level and across its portfolio companies.
In addition, we publish periodic Responsible Investment Spotlight reports, that delve into specific ESG themes.
ESG during the investment cycle
ESG during the investment cycle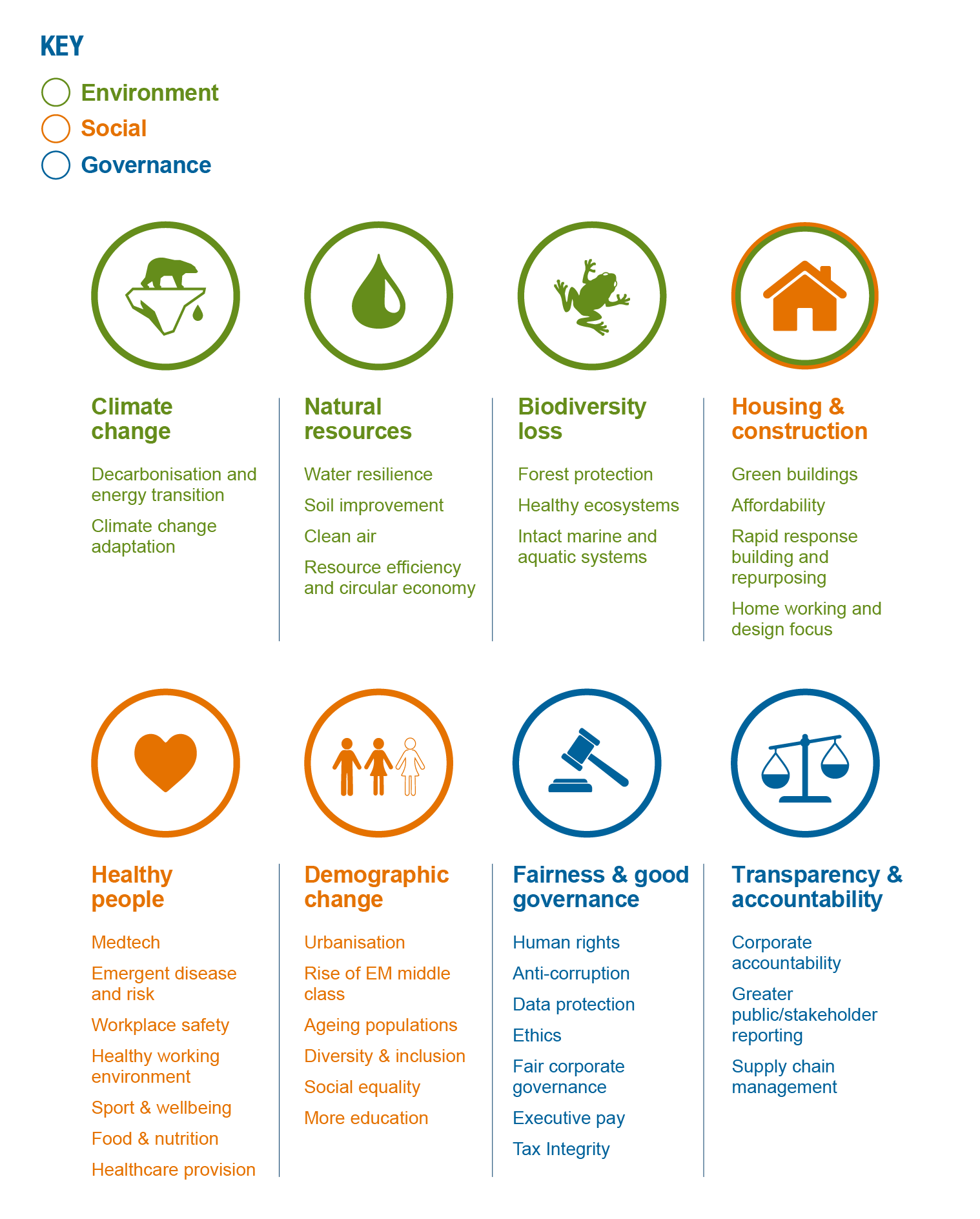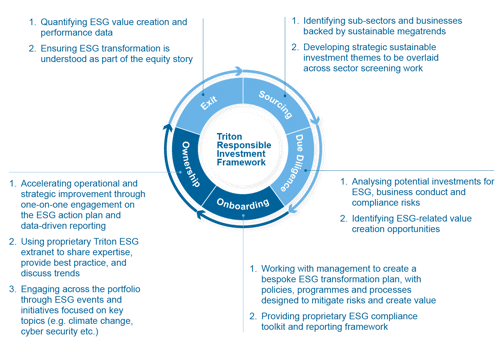 Investing behind sustainability megatrends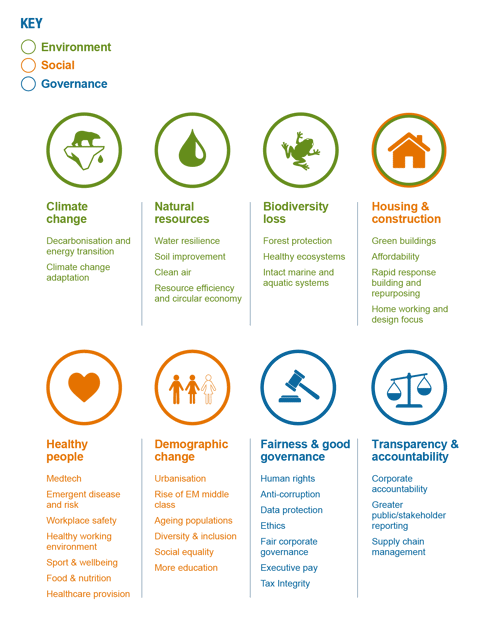 Sustainability-Related Disclosure
UN Sustainable Development Goals
The United Nations' (UN) Sustainable Development Goals (SDGs) set out a blueprint for a prosperous and sustainable world.
Triton believes that businesses have an important role to play in delivering positive social and environmental change. The SDGs help us to identify and prioritise our ESG activities and demonstrate measurable impact against our goals.
We have aligned our material ESG topics with the SDGs to which Triton and its portfolio companies can make the biggest contribution. These, including relevant SDG targets, are set out below.
Principles for Responsible Investment (PRI)
Triton has been a signatory to the United Nations-backed PRI since 2012 and was awarded an A+ rating for "Strategy and Governance" and Private Equity" modules in its most recent assessment in 2020.
As a responsible investor and over, Triton also actively engages on ESG matters through a number of industry initiatives: